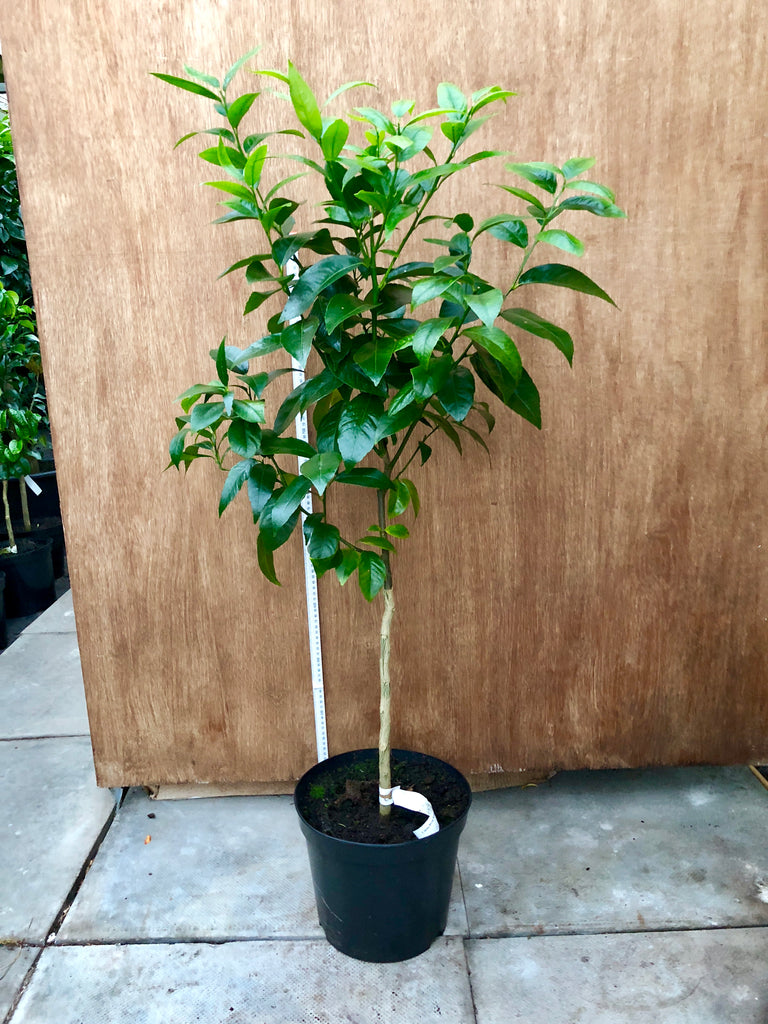 Rangpur Lime
Citrus limonia x 
Rangpur is actually a mandarin x lemon and not a lime but is frequently used as a lime substitute.
Named after Rangpur in India it is also called the Canton lemon in China.
The fruit is orange and it is a prolific cropper.
An acidness version called the Otaheite orange is also available. 
---
Share this Product
---
More from this collection
Liquid error (layout/theme line 349): Could not find asset snippets/spurit_uev-theme-snippet.liquid